FROM THE MOUNT

A PODCAST FROM MOUNT PARAN CHRISTIAN SCHOOL
MPCS is proud to introduce From The Mount, a podcast featuring thought-leadership content from our expert faculty and staff. Topics range from taking a deeper look at what it means to be a Christian, to parenting, and to academic, artistic, and athletic excellence as we partner with home and church. Content will feature ParentEd. topics that are relevant to raising children with Christian worldview and insights to face today's culture and challenges.
---
INAUGURAL EPISODES OF THE MPCS PODCAST
The first few episodes of From The Mount, led by Assistant Head of School for Christian Life Steve Kyle, take a closer look at what it means to live with a "biblical worldview" and what parents should expect from a Christian education at MPCS. Watch Dr. Timothy Wiens and Director of Counseling Viola Lussier in our introductory episode.
EPISODE 1: A Missional MPCS Podcast

Mr. Steve Kyle, Dr. Tim Wiens, and Mrs. Viola Lussier kick-off our inaugural podcast episode discussing its purpose and mission to partner with home and church.

EPISODE 2: Coming Soon

Podcast episode 2 is underway. Stay tuned for more great content.


---
HOW MPCS GROWS Faith and Intellect AS ONE
Students are given every opportunity to excel in the classroom with small student-teacher ratios (average 12:1) and challenging course loads. More than 56 AP and honors classes are offered in addition to STEAM (PreK3-Grade 12), Project Lead the Way® ("AP" of engineering), a gifted program, instructional support programs for mild dyslexia and learning differences, robotics, exploratories including Spanish in all grades, and a 1:1 device program in middle and high school. Not only that, the class of 2022 earned more than $10.4 million in scholarship offers — that's an average of $75,000 per student, and our graduates attend colleges such as NYU, Vanderbilt, and Princeton! Our unwavering commitment to exemplary academics goes hand-in-hand with immersing faith into developing servant-leaders who honor God, love others, and walk in Truth. To learn more about the core values and mission of MPCS, click here.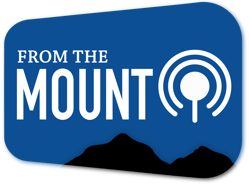 EPISODES
Listen on your favorite podcast streaming app.
Episode 1: A Missional Podcast
Episode 2: Coming Soon!
---



---
---
ABOUT MPCS
Mount Paran Christian School is a grade PK3-12 private Christian, non-denominational, college-preparatory school. Founded in 1976, MPCS is fully accredited (SAIS/Cognia/CESA) and located in near Kennesaw Mountain on a 68-acre collegiate-like campus. MPCS is committed to excellence in academics, award-winning arts, and championship athletics, all within a Christian environment.
We invite you to experience MPCS at an upcoming OPEN HOUSE or TUESDAY TOUR. Click to learn more.
---

Click here to learn why MPCS was voted 4-time "Best Private School" in Cobb County! MPCS also won back-to-back-to-back "Best Preschool" and "Best Teacher" honors!